Mission
We will promote the Common Good, by offering our neighbors love, healing, value, and a place at the Table.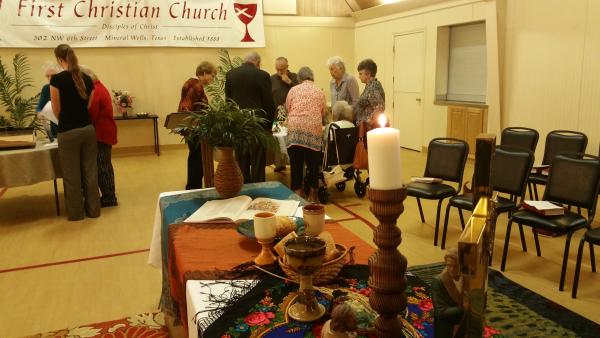 "Unity is Our Polar Star"
As Disciples, we struggle and work hard each and every day to grapple with the social and cultural issues of our time. We desire to break down walls that divide and keep people apart. We desire to be in connection with strangers and friends. We seek ways to be pro-reconciling and anti-racist in what we say and how we act. We embrace the full expressions of humanity and see God's image in each person. We long for Christian unity and desire to work alongside our brothers and sisters of other denominations. We believe God calls us to be embrace differences and seek common ground so everyone can find a niche in this world and ministry. First Christian Church (FCC) is such a place.
If you have been hurt, rejected, abused, or ignored in other faith communities, at one time or another, we hope you will find healing, acceptance, grace, and affirmation with us. We are committed to the spiritual practices of discernment and seek to improve how we reflect the love of God to all we meet.
Christian Church (Disciples of Christ)
Click Image to learn more about the Christian Church (Disciples of Christ)